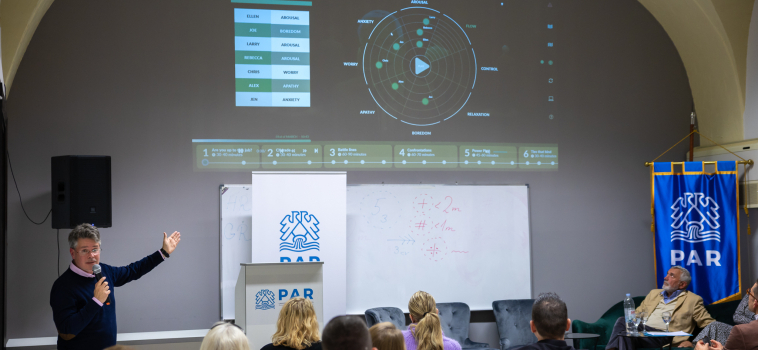 Flow in the city that flows
People of Rijeka were introduced to the popular concept of Flow
Little by little, Flow is also penetrating Rijeka, and the organizer of the annual Flow event, Prof. Eszter Tamasko, hopes that over time, this term and concept made famous by Prof. Mihaly Csikszentmihalyi will be known throughout his hometown, Rijeka, as well.
PAR University of Applied Sciences hosted the event, Rijeka's first and only private higher education institution, conducting a study program in Business Management to develop top professional skills.
After last year's presentation on Flow, which was dedicated to its psychological foundations, it was time to learn about Flow in entrepreneurship, managing business processes, and working teams. 
For this occasion, Prof. Tamasko chose the award-winning business game FLIGBY to demonstrate how Flow becomes a powerful corporate resource and invited Zsadany "Zad" Vecsey, a co-founder of ALEAS Group (producer of FLIGBY) and Robert Manchin, Hungarian-American sociologist and one of Csikszentmihalyi's close associates.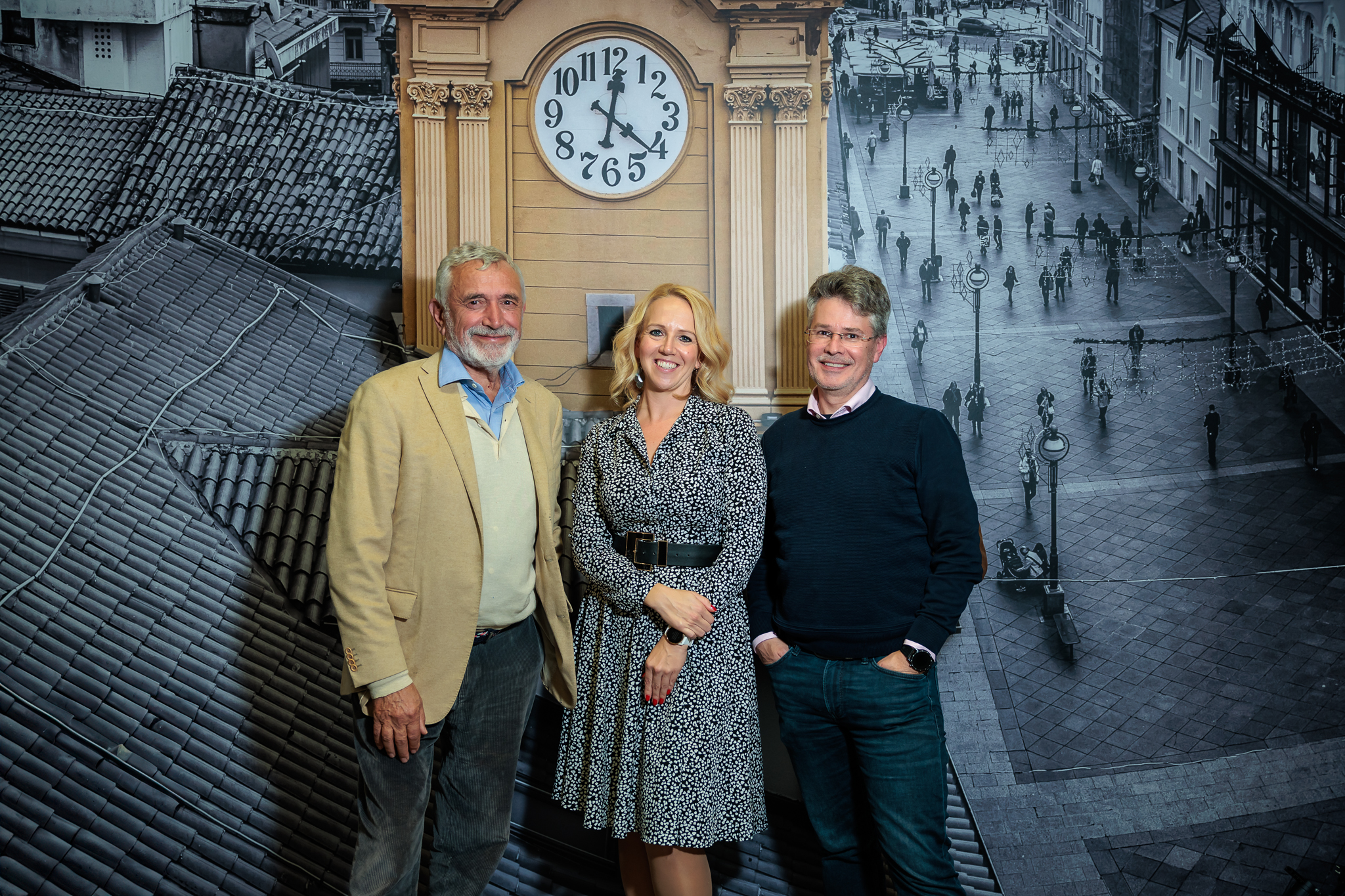 After the introductory address to the attendees, prof. Tamasko introduced the speakers and spoke a few words about the event itself:
"This is the second Flow conference in the city that flows, and I am very excited about it. Two years ago, I decided to promote Flow in Rijeka through different topics regularly. This time, we develop leadership skills on the example of this serious game."
After that, a friend of the late Prof. Csikszentmihalyi, Robert Manchin, shared his thoughts, recalling his friendship with this giant of contemporary psychology. Finally, the co-author of FLIGBY, Zsadany "Zad" Vecsey, described his collaboration with Prof. Csikszentmihalyi while transforming the "Good Business" ideas into an online leadership simulation:
"The player's task is to shape a good-functioning and high-performing team from individuals who don't like to work together or share common goals and values. The changing psychological moods are tracked by the "map of everyday experiences" (the so-called Flow-map) to visualize the impact of the player's decisions. Typical moods such as boredom, anxiety, dissatisfaction with the work environment, and lack of motivation prevail, and it is up to the player to change this during this interactive game. The player must encourage individuals and the team to succeed by creating a stimulating environment. At the end of the game, the player receives a skill report to see to what extent he grew."
FLIGBY provides a great example of how different management decisions shape the effectiveness of an organization and how experiential learning works. The program is based on Csikszentmihalyi's original Good Business research findings and showcases how "being in the zone" supports individual and organizational performance.
In conclusion, Flow is slowly penetrating Rijeka, and the organizer, Prof. Tamasko, hopes that with time, the term and concept "Flow" made famous by Rijeka's Mihaly Csikszentmihalyi will be known throughout his hometown.
The above entry was written based on the article on the event initially appeared at:
https://torpedo.media/novosti-rijeka/flow-u-gradu-koji-tece-vol2–rijecanima-predstavljen-popularni-koncept-flow