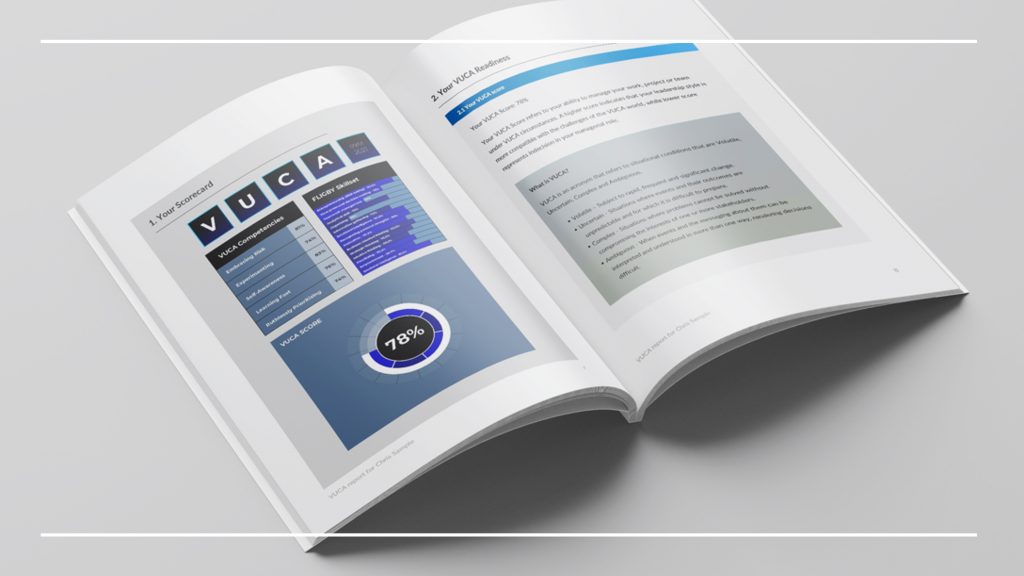 It's finally here. FLIGBY's VUCA Report is ready to launch. Check out the most important facts:
Welcome to the age of rapid, frequent, and significant change. VUCA is an acronym that refers to situational conditions that are Volatile, Uncertain, Complex, and Ambiguous.
Five new KPIs! Your VUCA Score provides insight into five competencies:

Embracing Risk
Experimenting
Demonstrating self-awareness
Learning fast
Ruthless prioritizing

No additional gameplay is needed. FLIGBY's VUCA Report uses your original gameplay data and FLIGBY's award-winning game-based profiling. You play FLIGBY, and besides the initial skills profile, the VUCA report will automatically analyze your actual gameplay's decision steam.
Internationally renowned authors, including military experts in the fast-changing operation field, have teamed up to enhance your business performance.
Rooted in Flow. FLIGBY's VUCA Report shows how Flow can deeply engage and develop toward greater complexity.
Launching soon! The VUCA report service will be available for you and your team from 17 January 2022.
For more information, please get in touch with Judit Nuszpl, head of program development, at judit@fligby.com